For many of us, taking a shower is priceless personal time. You're alone with your thoughts getting ready for the day, winding down from a workout or hectic daily schedule.
You are supposed to get out feeling clean and refreshed. But if you're showering in hard water, your showering experience could definitely be better.
In fact, when you bathe or shower in hard water, you may not be getting as clean as you should. Here's why…
---
How Minerals in Hard Water Keep You from Getting Clean
Dissolved minerals like calcium and magnesium are what make the water in your home hard. Those minerals also create an undesirable chemical reaction with your soap, shampoo, and body wash as well as shaving cream.
What happens is the calcium and magnesium ions in hard water react with fatty acids in soap to form insoluble lime soaps, which are ineffective at cleaning.
If you were paying attention during Chemistry class, here's the chemical equation:
2 C17H35COO−Na+ + Ca2+ → (C17H35COO)2Ca + 2 Na+
In this chemical reaction, positively-charged calcium ions replace sodium ions in your shampoo or soap leaving scum and lime scale deposits on your skin and in your hair.
That's right.  If you have hard water, the same disgusting soap scum you're always scrubbing in the tub is on your body too.
The best way to know if you're dealing with hard water problems in the shower is to look at how well you're lathering up. Hard water prevents you from getting a nice soapy lather in the shower. When you have soft water, it's much easier to produce a foamy lather from your soap and shampoo.
After installing a water softener in their home, some people notice their skin feels slick and even slippery after bathing.
Part of this may be due to the fact you aren't accustomed to how truly-clean skin feels. What you feel might simply be the real you. But you may also be in the habit of using too much soap. You won't need to use as much with soft water.
---
How Hard Water Affects Your Hair
Have you ever noticed how your hair can look and feel different when you shower in different places?
Your hair behaves one way after showering at the gym, turns out another way when you're vacationing or staying in a hotel, and looks completely different when you wash your hair at home.
That's most likely because the hardness of the water varies from location to location.
If you have hard water at home, your hair may feel dry all the time and become frizzy making it tangled and difficult to manage. It may also have a dull, lifeless appearance. That's because those minerals and deposits build up in your hair.
With a water softener in your home, those hard water issues are eliminated. You will find that your hair has a more-attractive shine when you shower in softened water. And soft water will make your hair more manageable, so it's easier for you to style it the way you want.
Sometimes people with finer hair complain that soft water can make their hair feel flat or even greasy. This is probably because you're using too much soap and not rinsing it out of the hair completely. Rinsing your hair in the shower for a little longer may solve that problem.
Of all the hard water hair issues, the scariest has to be hair loss. Calcium build up can form around the base of hair follicles causing hair to break off and potentially hindering growth of new hair.
---
How Hard Water Affects Your Skin
Hard water can give you skin troubles too. Let's start with the scalp.
The calcium salts that build up in your scalp can cause dryness and flaking, AKA dandruff.
You might assume it's the shampoo you buy causing dandruff. But hard water may be the real culprit.
Hard water can make the rest of your skin feel dry and itchy as well. That's thanks to the soapy residue left on your body, which clogs pores. Plus, the minerals in hard water can suck moisture right out of your skin leaving it even more dry and irritated.
In fact, certain studies indicate hard water may cause additional aggravation in people with skin conditions like eczema and dermatitis. According to the dermatology site DermaHarmony.com:
"While hard water itself doesn't cause dermatitis, it can irritate the condition or even initiate a flare-up. The combination of hard water with a co-existing dermatitis condition can lead to more frequent and severe outbreaks."
Even washing clothes in hard water can be problematic to those with sensitive skin. Hard water leaves soap residue on your laundry too, and that residue is in contact with your skin all day long. If you have sensitive skin, the soft water a high-quality water softener provides could help you avoid much of the dehydration that occurs.
As the American Cleaning Institute explains, soap's "effectiveness is reduced when used in hard water." That means not only will you fail to get clean in the shower, it will be tougher to keep your house clean as well.
With hard water, you'll end up using more soap to keep your body clean and more product to clean your home too. Softer water could mean you save significant money and time in the long run.
---
What Can You Do?
If you have a private well, you're definitely dealing with hard water. But the majority of municipal water sources have levels of hardness as well. According to the USGS, in the United States, 85% of the water is considered hard.
There are certainly little tips and tricks you can use to try and improve your showering experience. However, there's really only one permanent solution…that's a water softener.
Water softeners remove those dissolved minerals from the water in your home. They are an investment that will make life for you and your family more convenient and more enjoyable.
Want to learn more about water conditioning options and what kind of water softener would be ideal for your home? Water-Right's product lines are among the best residential water treatment options in the industry.
---
Find the right contractor for you.
Recent Homeowner Resources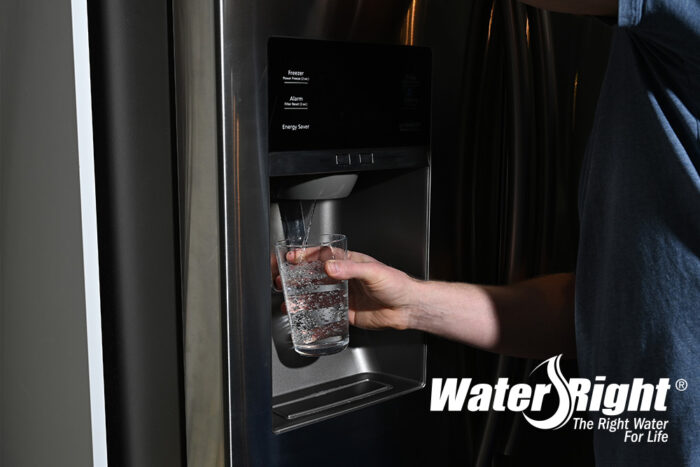 Read More
Can In-line Filtration Fix All Water Problems?
We all expect ways to be able to get clean and refreshing drinking water in our homes. The quality of your water, however, depends greatly on the type of filtration ...
November 11, 2022 7:49 AM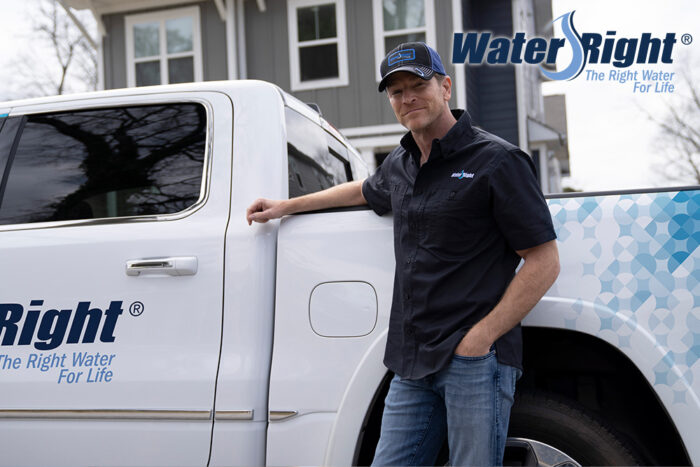 Read More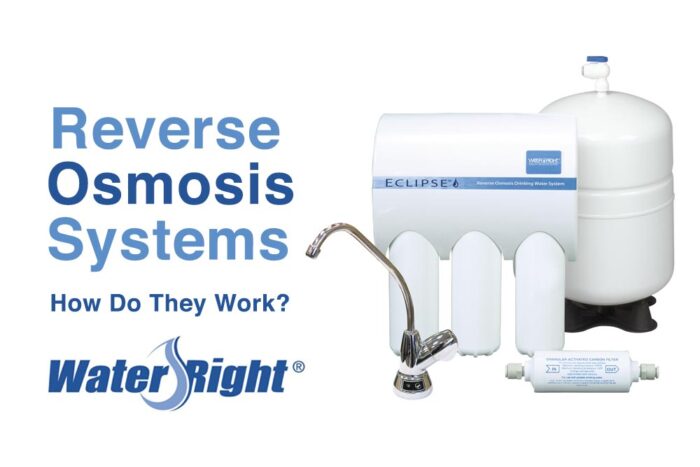 Read More