Water treatment is a fast-growing opportunity for plumbers, well drillers and other mechanical contractors to create add-on revenue streams for their business.
Market conditions are creating the "perfect storm" to drive up demand:
Professionals who are working remotely want the same kind of good-tasting water at home that they used to get in the office.
People are increasingly investing in home improvement and water quality at home.
Heightened awareness of home water quality issues following major news stories like Flint, Michigan.
Heightened interest in reducing the environmental impact of buying bottled water.
Expected government infrastructure programs coming to improve water quality, particularly for homeowners who aren't served by municipal water supplies.
People want high-quality water. If you're not offering water treatment as an add-on service, you're missing an opportunity to serve your customers and meet their needs.
---
Choosing Your Water Treatment Partner
There are a wide variety of water treatment solutions you could recommend to your customers. For new entrants into the marketplace, the range of solutions can seem overwhelming and confusing. But it doesn't have to be!
When you partner with Water-Right, you get up-front training as well as live, on-demand technical support. When you call us, you get a human on the phone right away – no dial 1 for sales, dial 2 for technical support, or other rigamarole.
We have four to five technical support specialists here every day ready to help you problem-solve or design the appropriate system. We also require that our wholesale partners provide technical support – so that's another resource you can rely on.
Plus, right from the get-go, we'll educate you on the most common water issues in your area and help you narrow down your core product offerings. We'll get you up-to-speed with the highest demand products in your area, so you can get started right away and then grow your knowledge over time.
Water-Right is a national company, with regional territory managers on the ground across the US. We know first-hand how water in the upper Midwest differs from water in the Carolinas, New England, western drought areas, and elsewhere throughout the country. We're not operating on theory – we're working with first-hand experience based on our own testing, our own family households, and a comprehensive network of dealers just like you.
---
Types of Water Treatment
Water-Right offers the widest range of water treatment solutions on the market. No other company offers such a comprehensive catalog of solutions – ensuring you can provide every one of your customers with the right system for their need. With Water-Right, you can offer:
Carbon filters – typically used to remove chlorine from municipal water sources
Neutralizing filters – used to raise the pH of the water to make it less corrosive to metal plumbing
Sediment filters – used to remove suspended solids
Ultrafiltration – used for suspended substances, like tannins, that won't settle out or respond to treatment
Reverse osmosis – typically packaged with a filter to produce high-quality, good-tasting drinking water at point-of-use (e.g., fridges, faucets)
UV sanitation – chemical-free disinfection to deliver complete safety from biological contamination, including cryptosporidium, giardia, and e. coli, in the water supply
Water softeners – remove hardness from water to prolong the life of household appliances and eliminate other hard water problems affecting laundry, skin, and hair
Dual-stage water softeners – very popular with homeowners on municipal water supplies to remove both hardness and chlorine
ONE™ Filtration – unique to Water-Right, these are primarily used for whole home or light commercial applications, offering taste and odor removal, lead PFOA/PFOS and cyst reduction, and particulate removal where higher flow rates are required
Crystal-Right™ – unique to Water-Right, these systems soften, remove iron and manganese, raise low pH, and control odors (the 4-in-1 unit is highly desirable to consumers due to its smaller footprint and lower maintenance costs)
Water-Right has systems to treat "problem water" (e.g., water that's not safe for consumption or harmful to home plumbing systems) as well as systems to optimize drinking water (i.e., "making good water great.")
When you work with Water-Right, you have options to treat water at scale, including:
Residential – single home water treatment
Commercial water treatment – restaurants, hotels, office buildings, universities, agriculture
Small community systems – used when local water utilities need support to reach additional homes not serviced by their existing infrastructure
Light industrial and some manufacturing
---
Not Just Products, But Partners
With nearly 60 years in the industry and a nationwide customer base, we've developed solutions to fit nearly every possible water treatment need. But Water-Right is built on more than being a product provider. We're a true partner, dedicated to the success of YOUR business.
What does that look like for your team? It means we provide all the support to back up your field technicians and your sales team. We offer in-person and online training, downloadable resources, fully staffed technical support, a real person at the other end of the phone line, and a culture of commitment to anyone that works with us.
Whether you sell one Water-Right system or 1,000, we're here to help your business grow and succeed.
We put together a 3-minute video to help you decide if Water-Right is "right" for you. Take a look, and let us know you're interested in joining our network. We'll help you add water treatment solutions to your business.
Recent Contractor Resources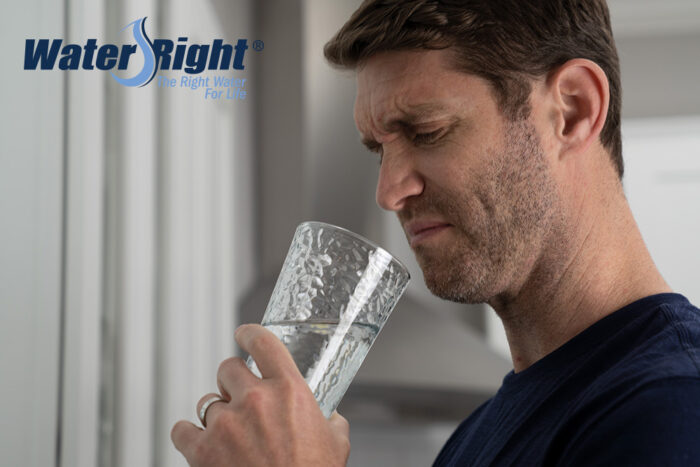 Read More
Which Water Filter is Best for Your Customer's Home
There's a growing sense of distrust over the nation's water supply. Stories like the water crisis in Flint, Michigan are extreme, but it leaves many homeowners wondering, "Is my water ...
November 10, 2022 2:44 PM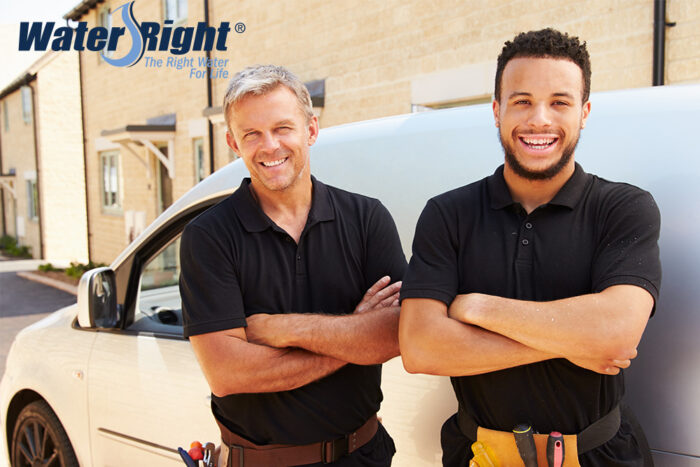 Read More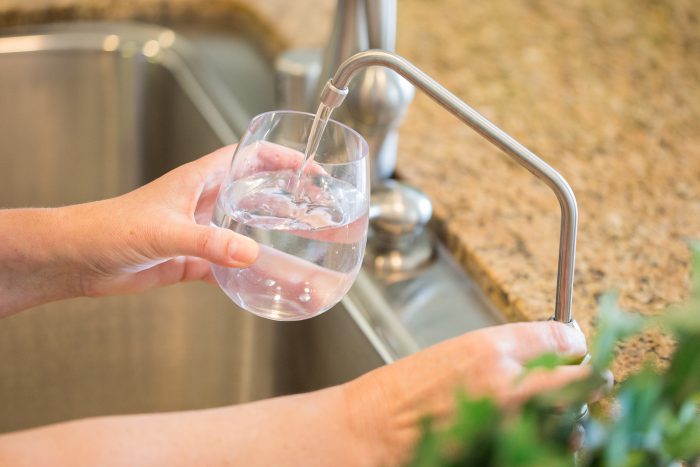 Read More
Sell a Reverse Osmosis System to Install
If you're just getting started in water treatment, you may think water softeners are your easiest sell. After all, hard water is something your customers can see on their shower ...
January 27, 2021 11:14 AM